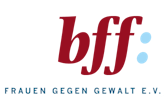 NIEMCY
bff
Supporting women and standing firm against violence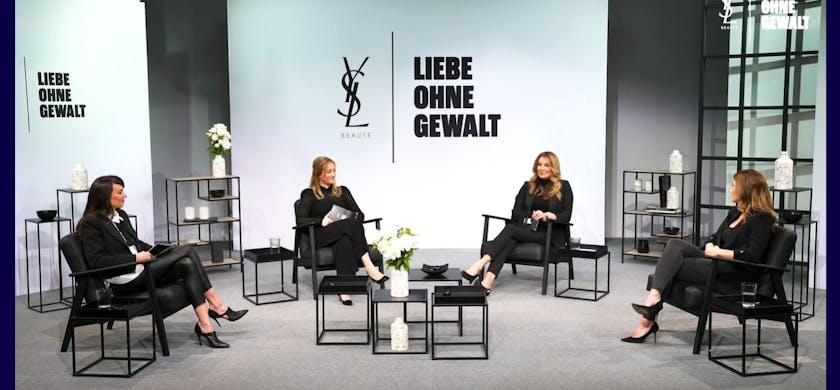 33% Women in Germany will experience physical and/or sexual violence during their lifetime
81% Of all victims affected by IPV are women
+15% Consultancies in counselling centers 2020 vs. 2019
MX
NL
Partnership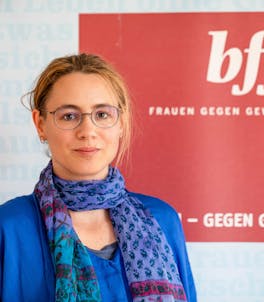 About bff
In Germany YSL Beauty partnered up with bff–Bundesverband Frauenberatungsstellen und Frauennotrufe e.V. -to raise awareness for LIEBE OHNE GEWALT ("ABUSE IS NOT LOVE") and educate about the 9 warning signs. bff e.V. incorporates more than 200 women's counselling centres and rape crisis centres. The bff represents the largest part of counselling in this field in Germany.
PROGRAMIE
Abuse is not love: a 3 pillar program
1
IPV PREVENTION AND EDUCATION THROUGH bff
The project will support bff as the German roof organization for around 200 counselling centers where women in need can seek for help.
2
INTERNAL TRAINING OF THE GERMAN YSL BEAUTY TEAM
Workshops and training seminars are organized for YSL Beauty team & Beauty Advisors to understand and identify abusive relationships.
3
Raise awarness with local celebrity support
IPV survivor Nadine Klein supports LIEBE OHNE GEWALT and helps to drive awareness, especially among the young target group. The personal experiences she shared. show clearly where and how the 9 warning signs could have been helpful. She eagerly supports YSL to educate as much people as possible about the 9 warning signs and therewith to drive prevention on IPV. With her help digital panel talks and interviews have been set-up and a huge earned PR reach has been created.
Results
50.000€ donated to bff
65% YSL Beauty Team trained
167 millions PR reach for the cause
Want to talk? contact your local association
Want to talk? contact your local association
More than 200 rape crisis centres and women's counselling centres belong to the bff. For more than 30 years, they have been helping women and girls who have become victims of violence. Drawing on their expertise, they provide help and support in a straightforward and sensitive way.