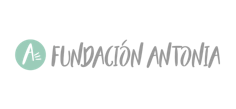 Chile
Fundación Antonia
Fundación Antonia's purpose is to help eradicate violence in the context of couple relationships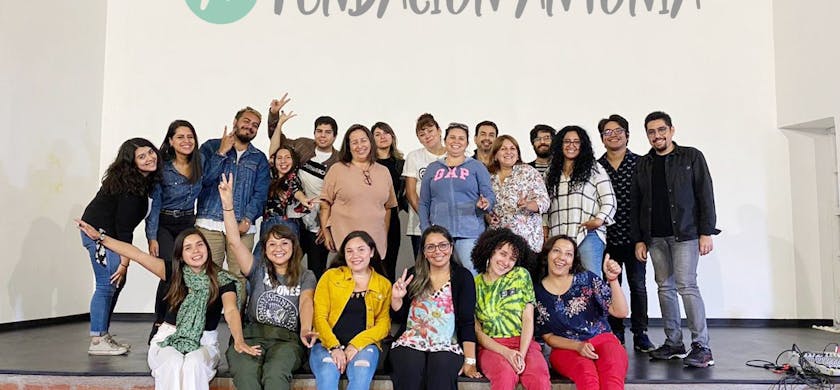 1 out of 3 women suffers some type of violence in Chile
<40% of women that have experienced violence seek help
3000 people trained thanks to the partnership
CZ
FR
Partnership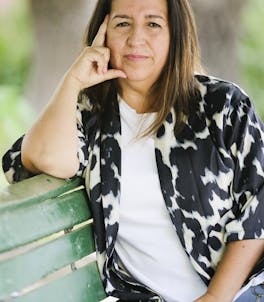 Fundación Antonia
Fundación Antonia was born in 2017, after 23-year-old Antonia Isadora Garros Hermosilla´s death on February 7th. Antonia passed away after suffering from psychological and physical violence for more than a year by her boyfriend. Silently and constantly, her close ones witnessed how her personality was changing day by day, how her light went out.
PROGRAMIE
Abuse is not love: a 4 pillar program
1
EDUCATION AND PREVENTION TALKS
Fundación Antonia deeply believes that only through education and visibility of violence in non-married couples we can aspire to a society with the necessary tools to prevent, address and eradicate it. Currently, an average of 5 talks are held monthly, whose objective is to reveal, through Antonia's story, those signs that can help us detect those who are suffering this type of violence, and in those cases, know how third parties, like Fundación Antonia, can offer assistance. These talks are held in schools, institutes, universities, communities and parents' associations, and have been developed mainly in the Metropolitana, Biobío, Maule and Valparaíso regions.
2
INTERNAL TRAINING OF THE YSL BEAUTY AND L'ORÉAL TEAMS
Workshops and training seminars are organized for YSL Beauty and L'Oréal corporate and front-line teams to understand and identify abusive relationships and to be advocates of the Abuse is not Love program.
3
"LEY ANTONIA" AND "FEBRUARY 7TH" BILL 
Since its formation, Fundación Antonia has submitted to the national congress of Chile two bills that try to expand the law of domestic violence in force to non-married couples, typify the crime of induction to suicide and decree February 7th, the day of Antonia's death, as the national day against violence in non-married couples. These bills are called "Ley Antonia" and "February 7," respectively. In November 2021, this bill was approved. 
1. Proyecto Antonia Tarapacá: Together with the government of the United States and Vital Voices, a project will be carried out from February 2023 to July 2023, in the Tarapacá region. The objective is to bring information and sensitize the community on issues of violence against women. There will be 5 talks given, 1 per area, with at least 20 people per talk and with 18 days of training in the prevention of gender violence for women and state institutions.
2. Fundación Antonia Shelter: Fundación Antonia is working on the creation of a shelter for women that have suffered violence and that are in an emergency state due to the intimidation they are being victims of. 
Results
+ 3,000 people trained
+ 40 talks given
+ 70 women supported
WANT TO TALK? CONTACT YOUR LOCAL ASSOCIATION 
WANT TO TALK? CONTACT YOUR LOCAL ASSOCIATION 
Fundación Antonia works with the goal of helping to eradicate violence in the context of couple relationships. Fundación Antonia offers its assistance and support to women that are suffering from violence or abuse and it also helps by educating people that might be around a person that is suffering this type of violence and that do not know how to address the situation.
If you want to know more about the foudnation or how you can help visit www.fundacionantonia.org